Roses Are Red, Violets Are Blue
*******
A long, long time ago
But not as sweet as you."
We dated through high school.
And when the big day came,
But not as sweet as you."
And you found someone new
But luck may god bless you."
Is that your little girl?
She looks a lot like you.
Someday some boy will write
But not as sweet as you."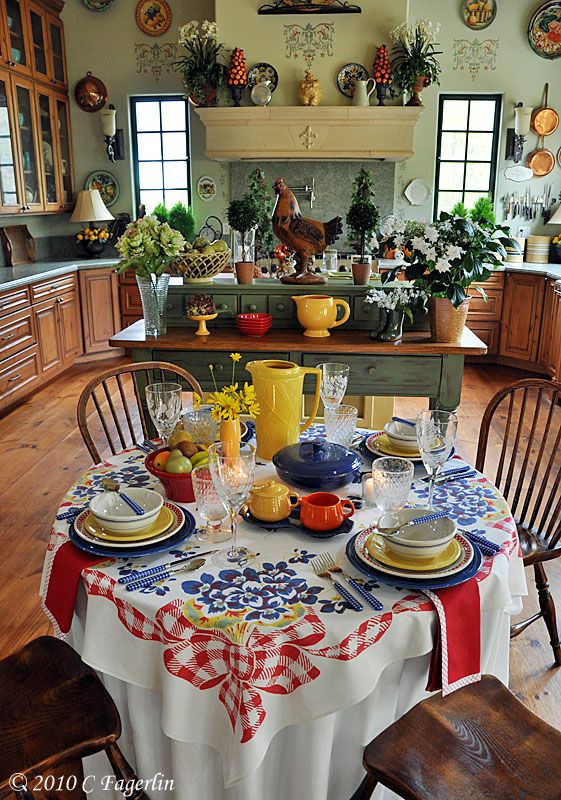 This vintage tablecloth with pretty violets and bright red ribbons is combined with vintage and contemporary Fiesta dinnerware to encourage Spring to come
early to Calfiornia this year.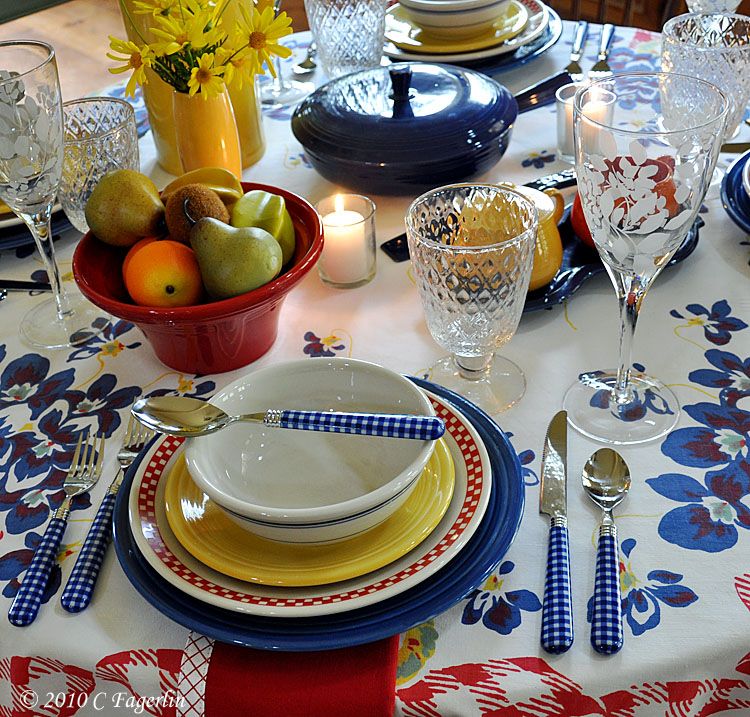 Contemporary Fiesta in Sapphire, Sunflower and Scarlet. The patterned
luncheon plate and soup bowl are from Homer Laughlin's "Diner" line.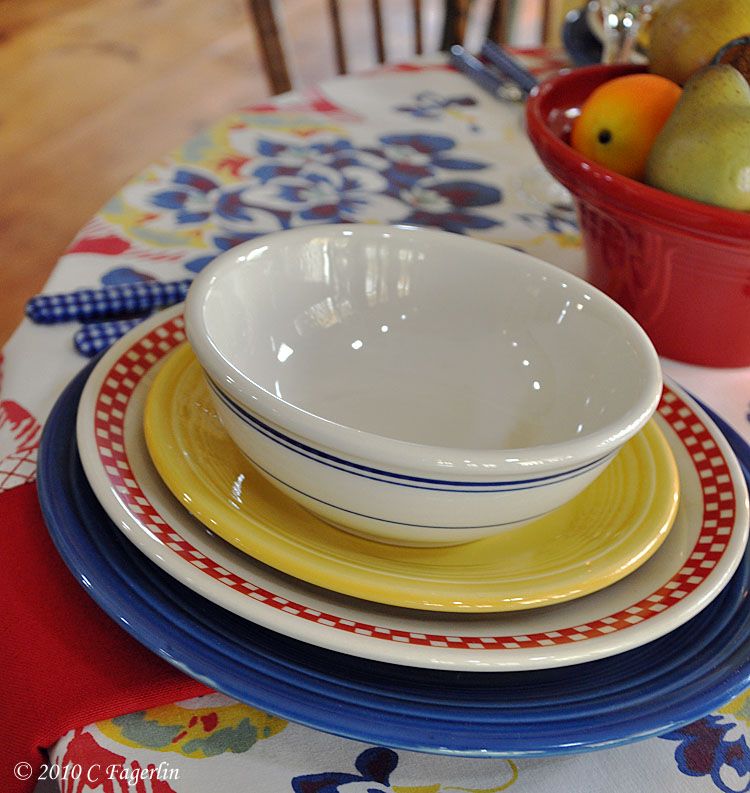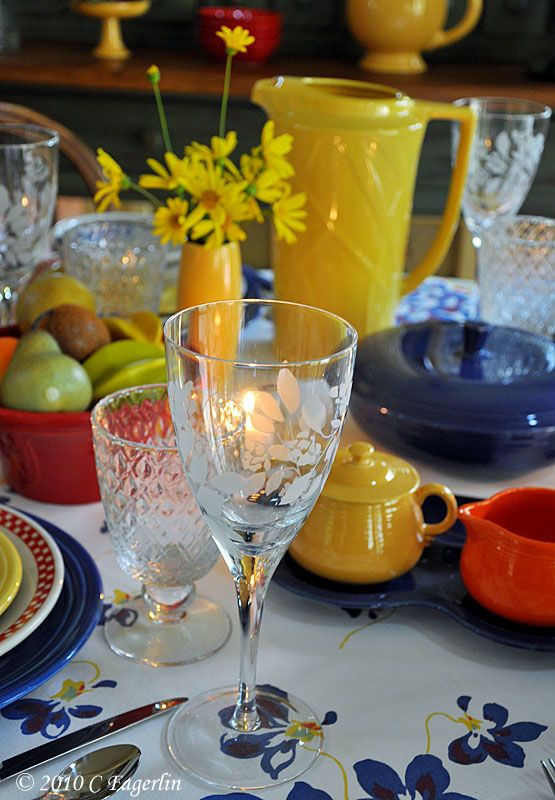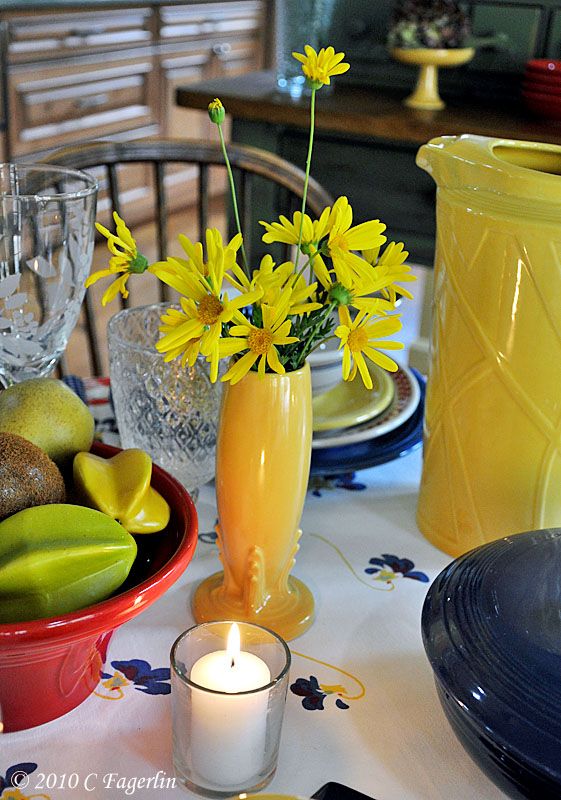 Vintage Yellow Fiesta bud vase holding Euryops.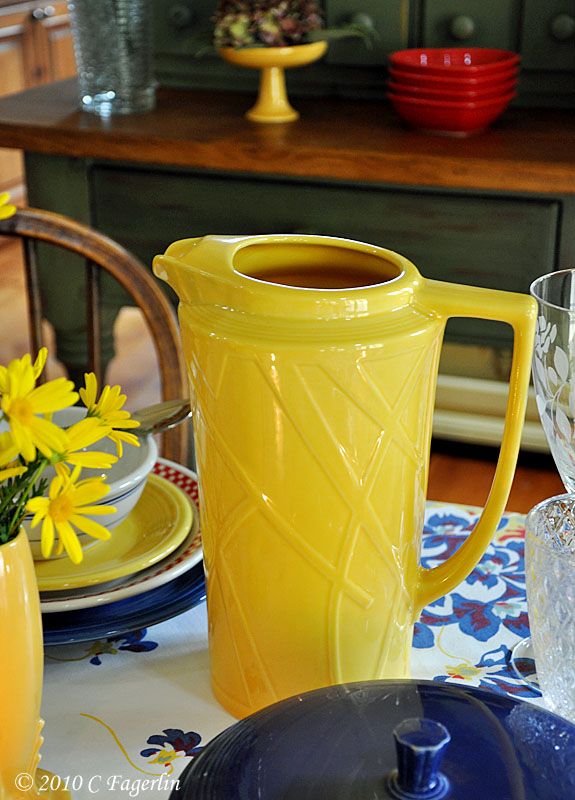 Limited edition Fiestaware2000 large Sunflower pitcher.
Very rare vintage Fiesta covered French Casserole in Cobalt Blue.
Finding one with the lid was truly a rare thing! The standard color
for the vintage French Casserole is Yellow.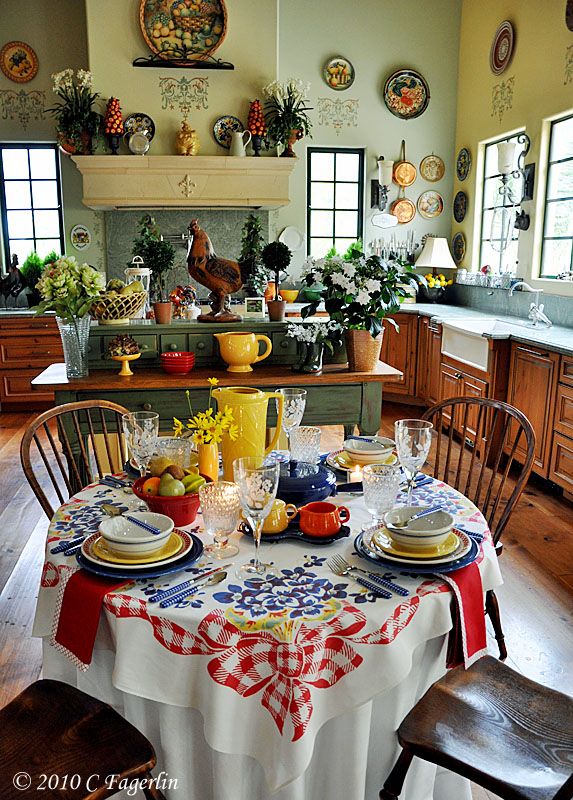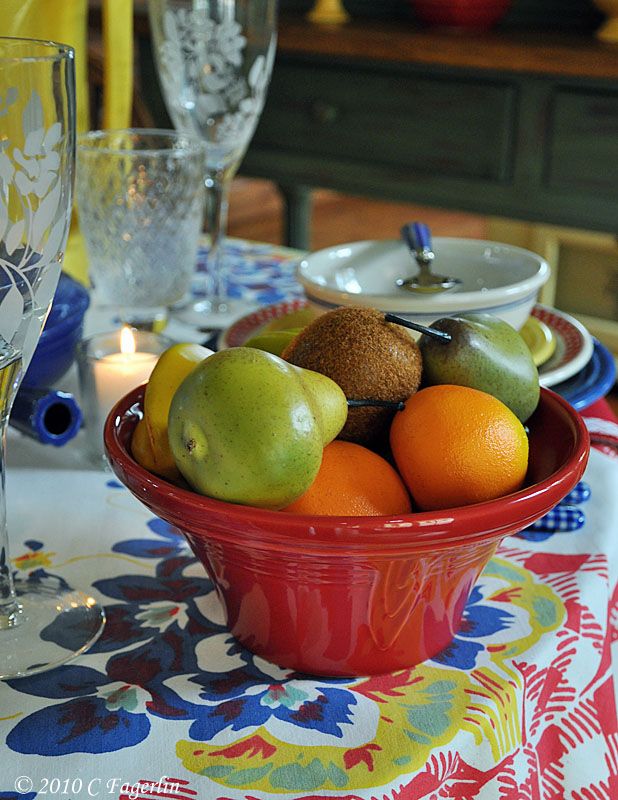 Contemporary Fiesta Hostess Bowl in Scarlet.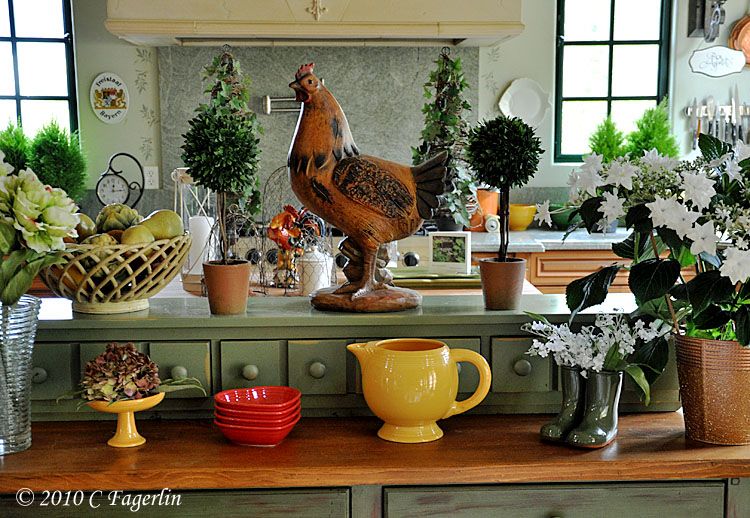 Vintage Yellow Sweets Comport (aka compote) and Ice Lip pitcher.
Vintage Figure 8 Tray in Cobalt Blue, Yellow Covered Sugar
and vintage Red Creamer.
Flatware was an internet find
Between Naps On The Porch for this week's
Tablescape Thursday
Feathered Nest Friday over at French Country Cottage
Show and Tell Friday at My Romantic Home
Vintage Inspiration Friday over at Common Ground