Unlike all of you who have been snowed under this winter season, it
has been consistantly cool here in Northern California,
but not cold enough to send my roses into dormancy. My roses have
not had a rest since last winter, so I am officially declaring
January 16, 2011 the end of the 2010 Rose Garden season.
All the climbers were cut down today and I'll start on the other 100+
teas and floribundas tomorrow. Goodbye pretty blooms, see you again
in a couple months. The last stragglers cut yesterday.
This is my version of winter.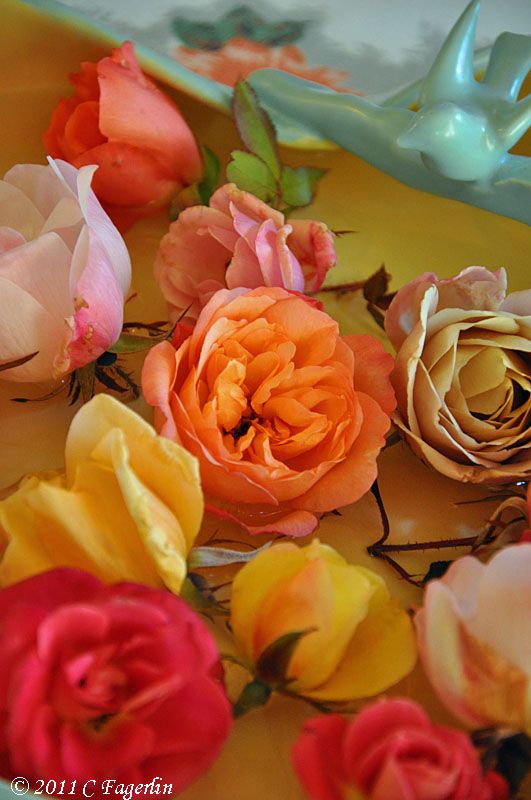 Thanks for coming by and stay safe and warm in those snowy climates!