I get so many inquiries about my striped mirror, so here's a little history
and some additional images especially for bj, who recently showed it on
I've had it for about 20 years and purchased it from either Horchow or Ballard,
I truly do not remember which. It is rustic and would be simple enough to construct from stock wood you could purchase at any lumber yard or even Home Depot, Lowe's, etc.
It is a simple rectangular beveled mirror with a large wooden frame surrounding it. Some stacked molding and simple boards would do it. The curlicue piece on top is wrought iron, with a stock wooden finial. Then get out your paints and some tape and you are good to go in recreating this same look.
This image certainly doesn't need TWO watermarks .... just call me sloppy!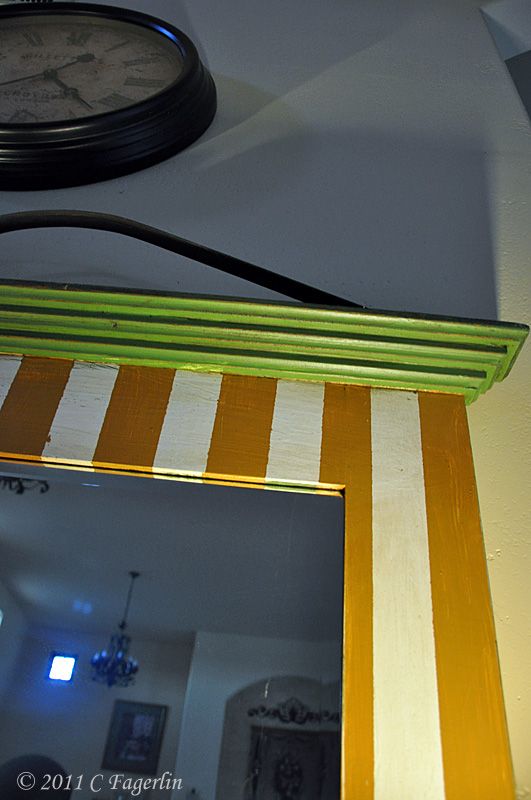 Hope this helps you bj and everyone else who has asked about this mirror!
If you are NOT handy with tools, just get Miss Mustard Seed or Donna over at Funky Junk Interiors,
to build you one! LOL
Mr. TLRT could throw this together in a couple hours and I'd gladly do the
painting part, but I'd do a different size/shape and colors for the bathroom I think.
If you need measurements for proportion or whatever, just leave a comment
and I'll get out my handy-dandy tape measure.
This mirror has been in our last 3 houses, here it is in a prior life.