I'm joining The Nester for a conversation about trenchers,
otherwise known as dough bowls or at our house as the "Super Bowl."
Like The Nester I had always admired these large hand hewn wooden
bowls made from a single log. I finally acquired one about 15 years ago at
the San Francisco Home and Garden Show. One of those lucky deals on the
last day of the show, when vendors would rather make deals than load and
carry things away from the show.
Over the years my trencher, made in Hungary over 100 years ago, has
mainly been a decorative item, often difficult to place because of its size.
Sometimes it just stands guard on a corner cabinet.
Right now it is sitting on the butcher block waiting for some Spring inspiration
to strike. Before it becomes something "Springy" though, it will again serve
as a great "Super Bowl" ....... perfect for several kinds of chips piled high
and a large bowl of dip nestled in the center.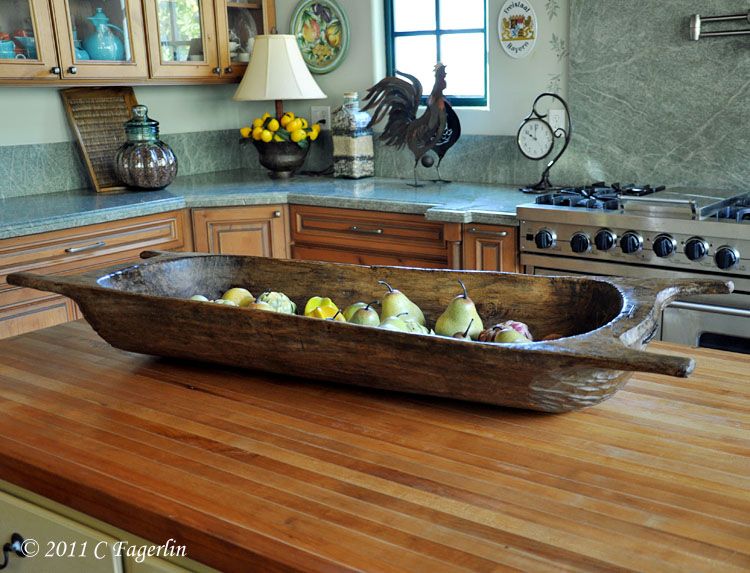 One of the reasons I chose this particular trencher was for the beautiful character of the wood and the repair at one end where the wood had split
long ago. Some loving husband repaired his wife's favorite dough bowl
and here it is years later still perfectly functional.
Thanks for stopping by, what has your dear one repaired for you lately?