Which came first the shakers or the Shmoo?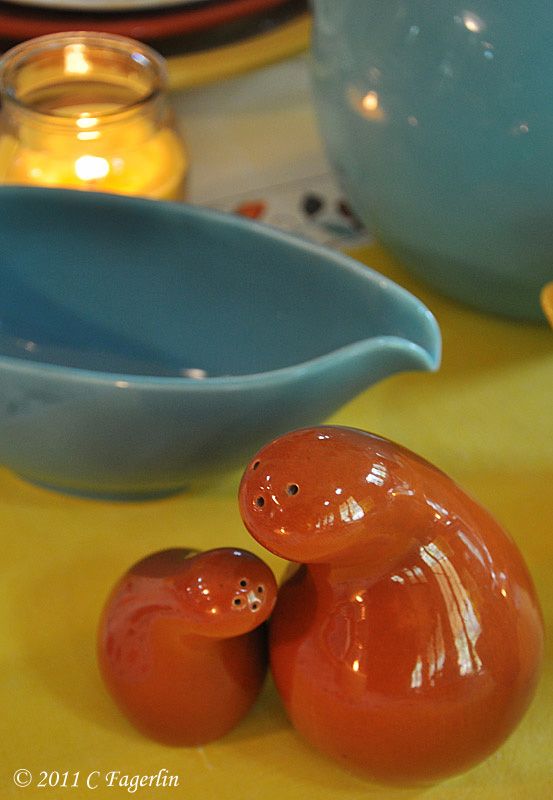 Eva Zeisel's Red Wing Pottery
Town and Country Salt and Pepper,
designed1945-1946, produced 1947-circa 1950
Al Capp's Shmoo became a national craze when it appeared in his
classic comic strip Li'l Abner from August - December 1948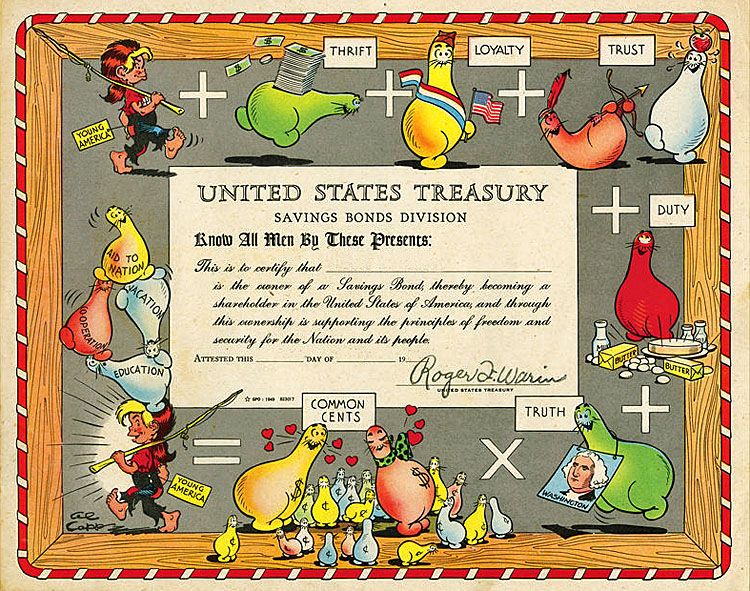 Shmoo savings bond issued by the US Treasury Department in 1949.
Read more at: Al Capp's Shmoo Facts
A Spring tablescape with a variety of vintage and contemporary elements.
Shmoos reproduce faster than rabbits, although I haven't been lucky enough to
have my shakers
spontaneously reproduce as yet. More details at the end of this post.
Thanks so much for coming by again this week!