Our continuing monsoons are beating up my roses, so I've resorted to
rescuing some of them to bring inside.
These little 'Pinky' roses are from a climber and look like crushed velvet
all huddled together in a crystal candy dish.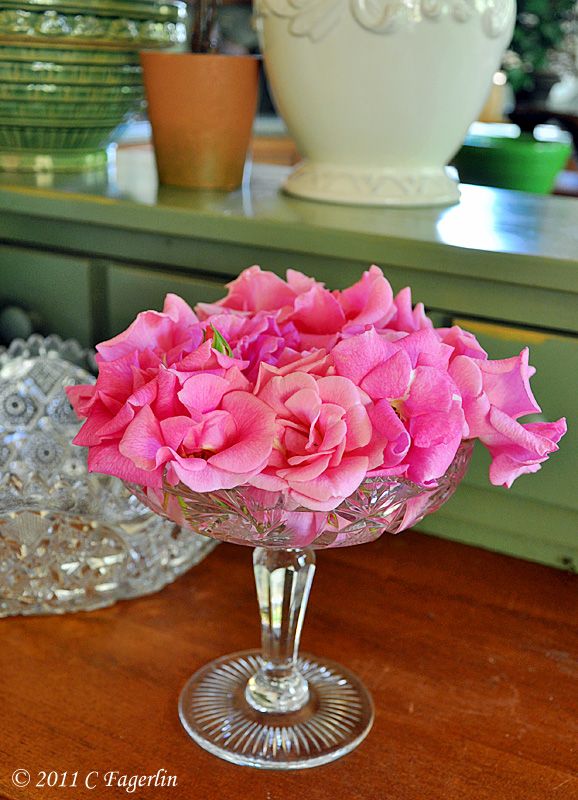 Sunshine is predicted for tomorrow, so hopefully I will be adding
some additional images that are actually from out in the garden.
Thanks for stopping by!
EDIT: I've added some images from the garden today on a separate post
This Week In My Garden
I'm joining: