Monday
Our continuing monsoons are beating up my roses, so I've resorted to
rescuing some of them to bring inside.
These little 'Pinky' roses are from a climber and look like crushed velvet
all huddled together in a crystal candy dish.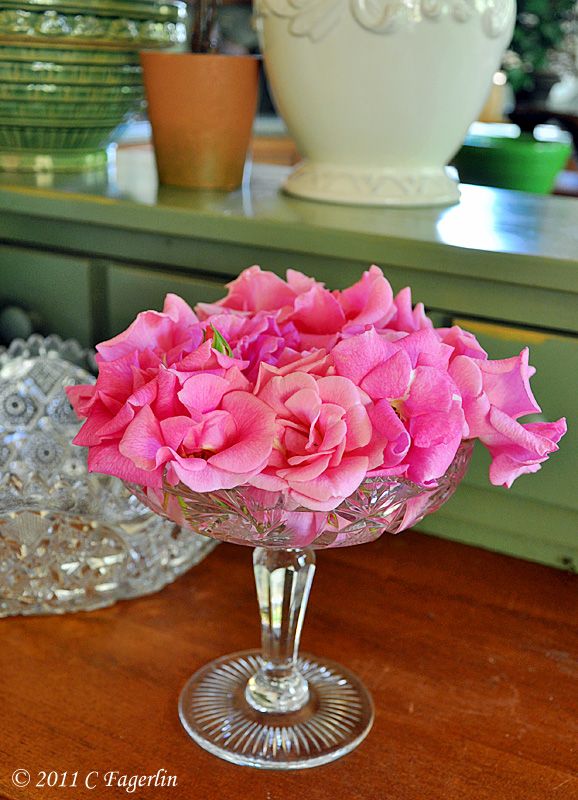 Sunshine is predicted for tomorrow ...... and now it is TOMORROW!
Tuesday
And there is lots of sunshine ..... wooohooo!


'Pinky' - climber


The Acorn Woodpeckers must be raising babies, as they visit the feeder bowl frequently during the day. Very interesting characters with great personalities. They live here year round in colonies, with only one pair breeding per year. The rest of the flock helps to tend the chicks, both feeding and babysitting the new members of the colony.


Drenched, drowned and unable to hold its head up.


Aeonium inflorescence


Aloe in bloom, and up close and personal they almost look like hot peppers.