In the guest bathroom this week.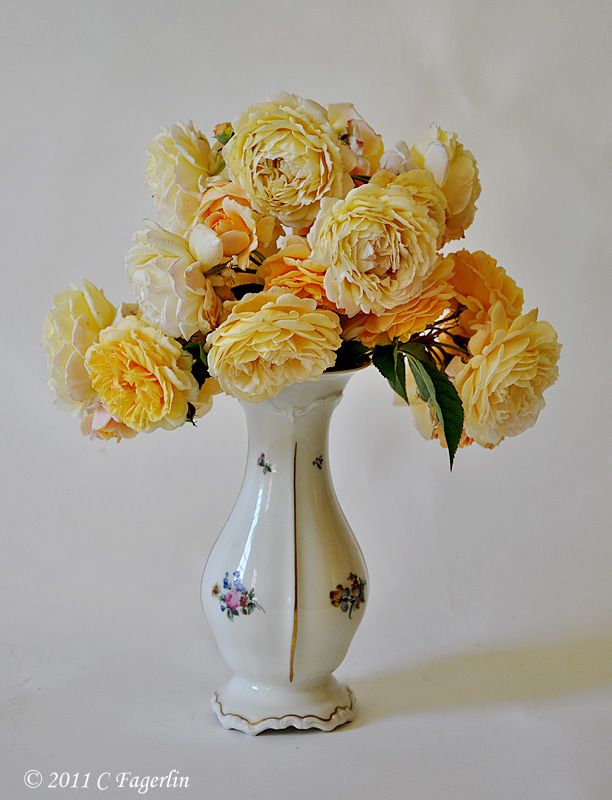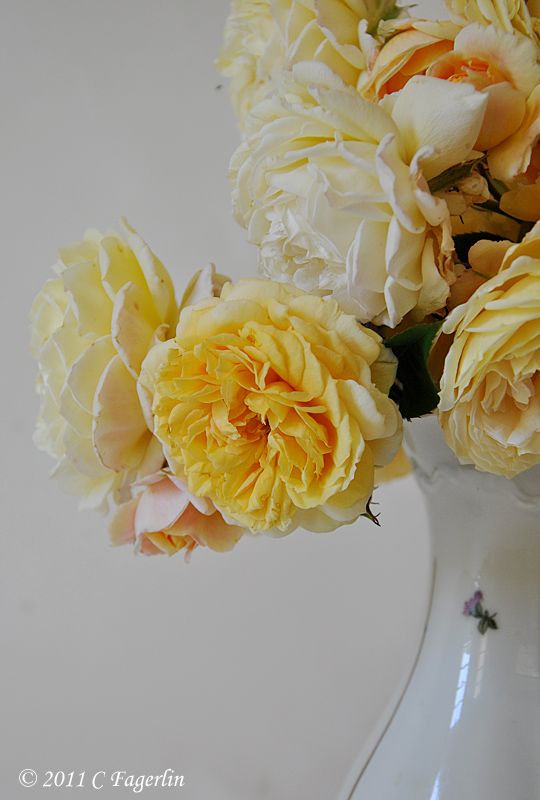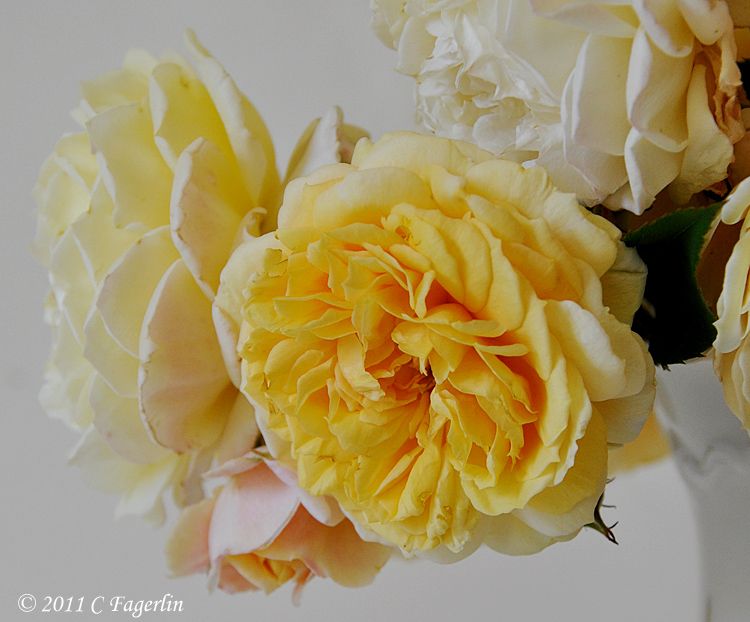 Bred by Paul Barden.
Introduced in United States by The Uncommon Rose in 2007 as 'Jeri Jennings'.
Hybrid Musk.
Golden Yellow, blooms pale as they mature, for a mix of shades in a spray. Strong, musk, sweet fragrance. Average diameter 1.75". Small to medium, very full (41+ petals), cluster-flowered, globular, old-fashioned, reflexed bloom form. Prolific, blooms in flushes throughout the season. Small buds.
Medium, arching, bushy. Medium, semi-glossy, medium green foliage.
Height of 4' to 7' (120 to 215 cm).
Thanks for stopping by again this week.
I'm joining: