The just released Marigold 75th Anniversary Fiesta Soup Tureen has landed at
The Little Round Table.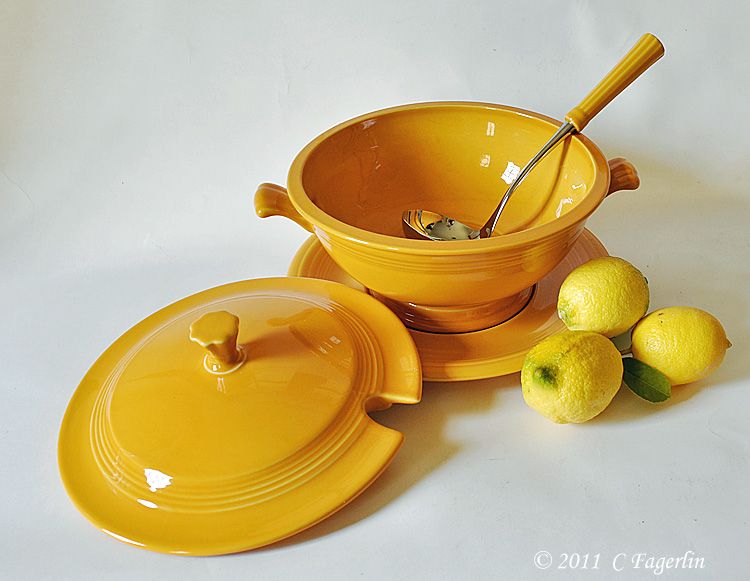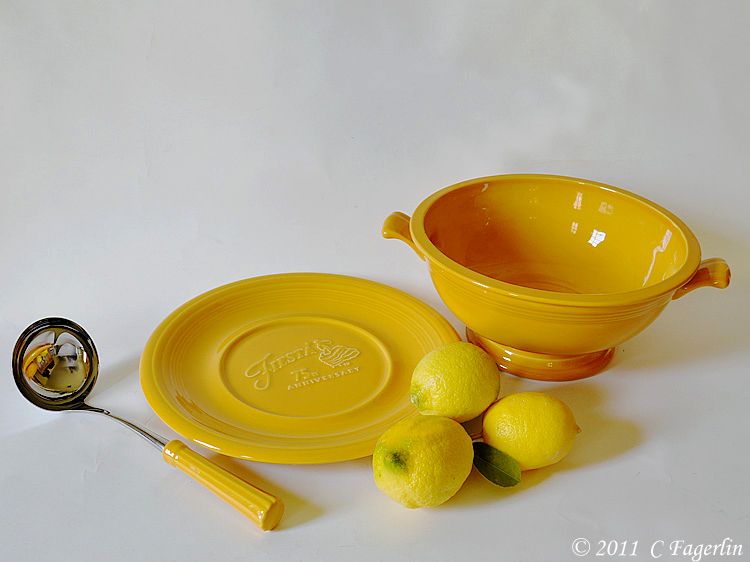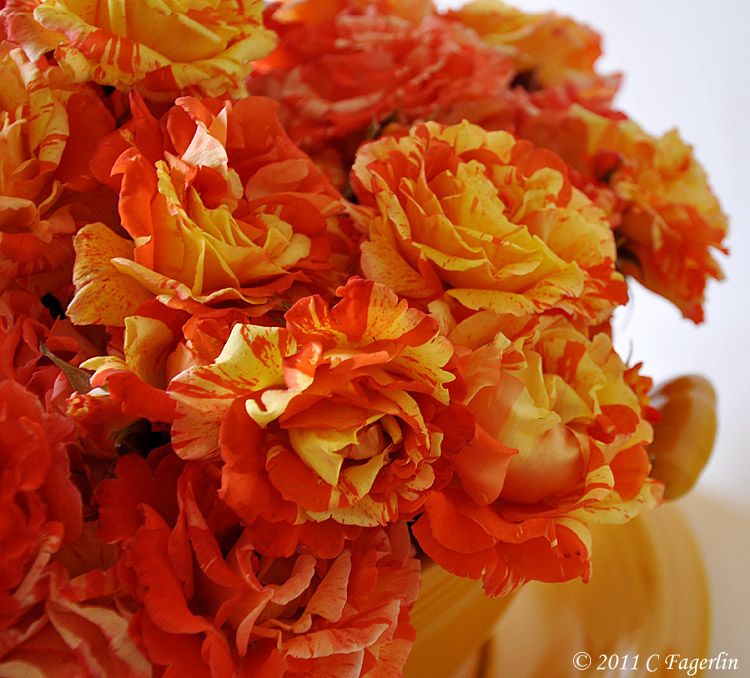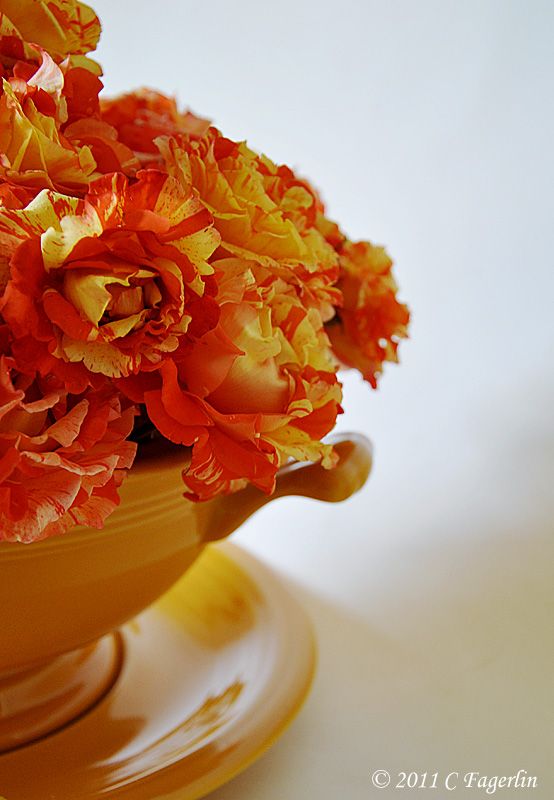 'Oranges 'n' Lemons'
Bred by Samuel Darragh McGredy IV (1994).
Introduced in United States by Weeks Wholesale Rose Grower, Inc. in 1995
Floribunda, Hybrid Tea, Shrub.
Orange and yellow, stripes. Mild fragrance. 40 petals. Average diameter 3.5". Full (26-40 petals), cluster-flowered, in small clusters bloom form. Blooms in flushes throughout the season.
Thanks so much for stopping by.