Welcome to an experiment in gardening!
I'm hoping all of you will join in this weekly Linky Party and
show off your garden and how it grows.
You are invited to join me each Tuesday afternoon to stroll through
the gardens of Blogland. Show us a single image or three or twenty
or write about your garden tips or experiences.
One of my garden treasures. I have two large clumps of these
and this
is the first year for this clump to flower. Six years ago it was in a six inch pot.
Puya alpestris is a 4-5 foot tall rosette of recurving, spiny-margined, light green leaves that are silver-gray beneath. Leaves are 1-2 inches wide at their base and 2-3 feet long. Turquoise blue-green flowers (sometimes called metallic or "unearthly") bloom on terminal branching 4-5 foot tall stalks in the spring or early summer. Plant in full sun. Drought tolerant. Native to high barren slopes in the Andes of southern Chile.
June 15, 2011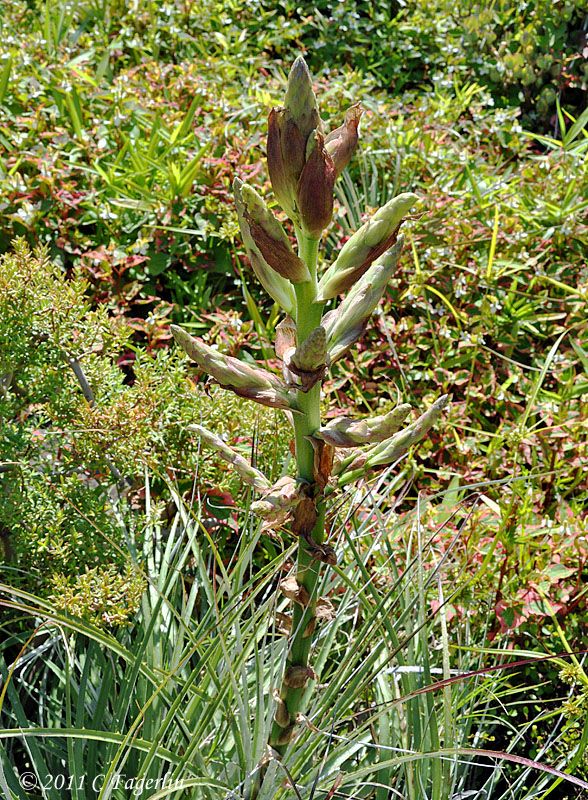 Orange pollen spread on the inside of the blooms by insects.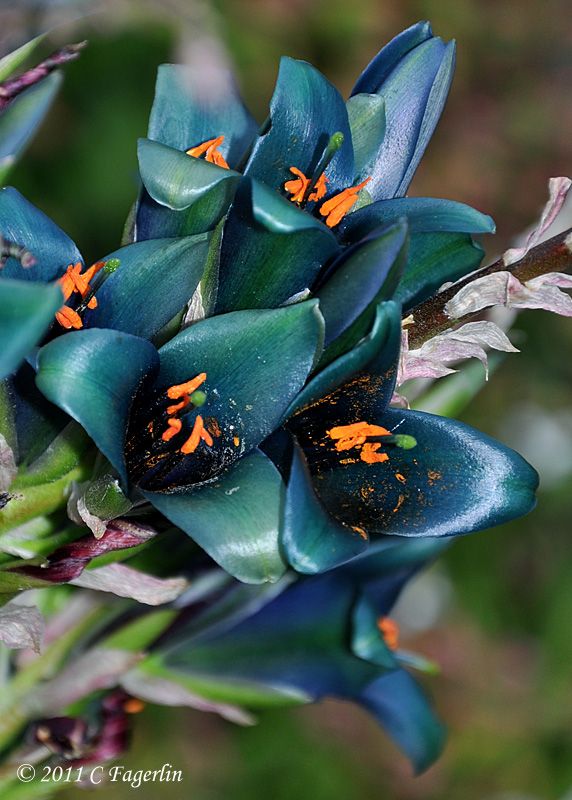 Trumpet Vine
Campsis x tagliabuana 'Madame Galen'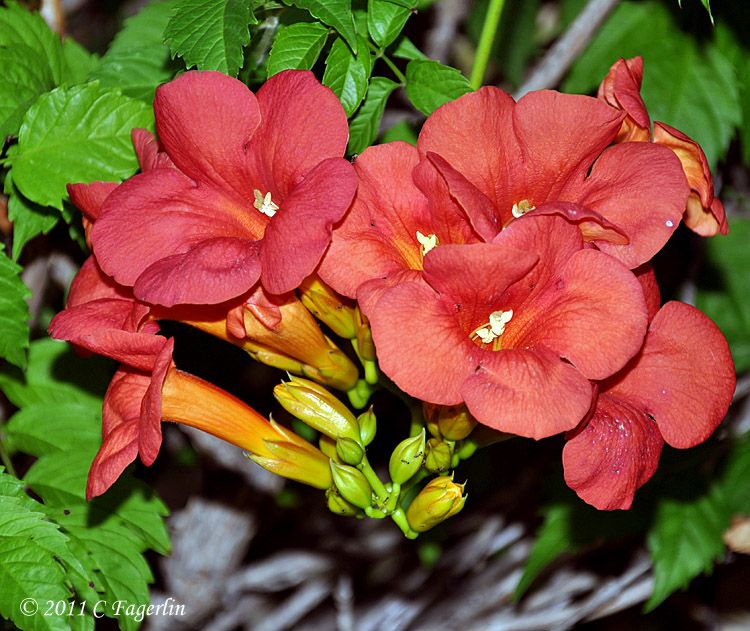 The first signs of a storm coming in from the Pacific.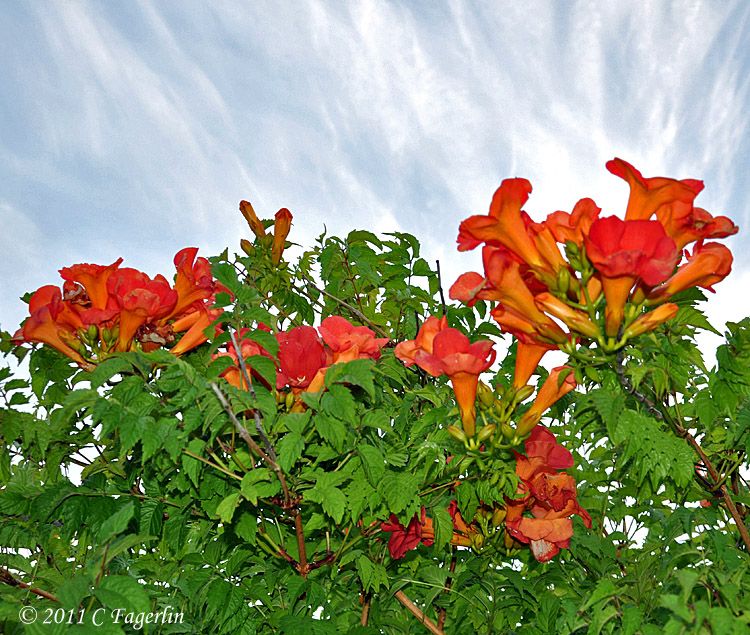 White Agapanthus, White Lily of the Nile, White African Lily
My favorite Lantana
Lantana 'Landmark Sunrise Rose'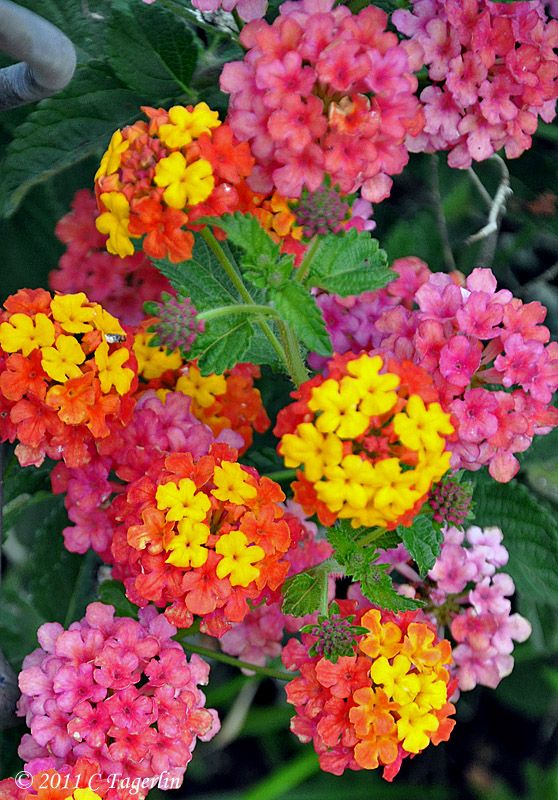 Unknown cultivar that came from Safeway many Easter seasons ago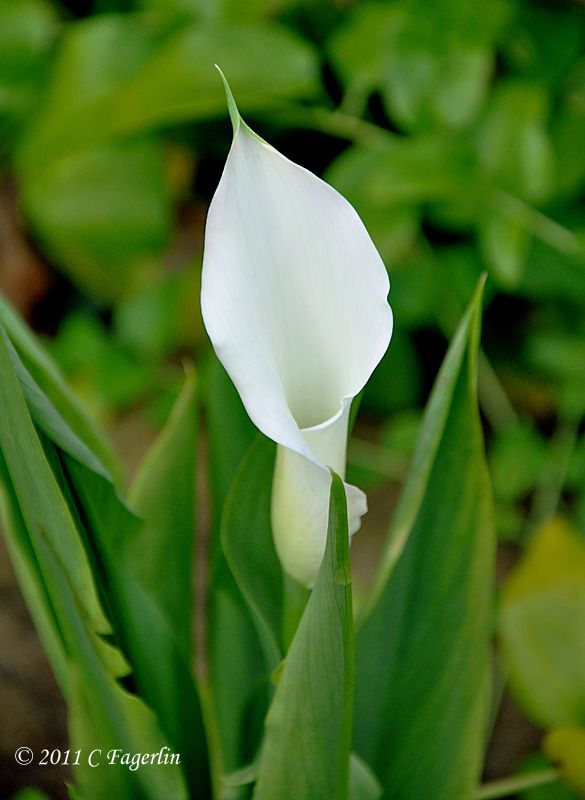 Unknown cultivar that came from Safeway years ago
Bigleaf Hydrangea, Lacecap
One of many pomegranates this year! It will be mature in 2-3 months.
Pomegranate, Granate Apple 'Wonderful'
Thanks so much for stopping by to stroll the gardens with me!
This Week In My Garden - Linky Party
Easy peasy rules:
you need help linking back just let me know.
Enter a permalink to your specific post, not your general blog URL.
Advanced linking options requiring that both of these rules be followed will be in place. If you have ANY problems with this new feature from inlinkz, please just let me know. I will be leaving the original linky collection open and allowing it to build each week.
Links from May 10th - #1 - #13
Links from May 17th - #14 - #26
Links from May 24th - #27 - #41
Links from May 31st - #42 - #57
Links from June 7th - #56 - #68
Links from June 14th - #69 - #78
Links from June 21st - #79 - #91