How I remember the names of my roses.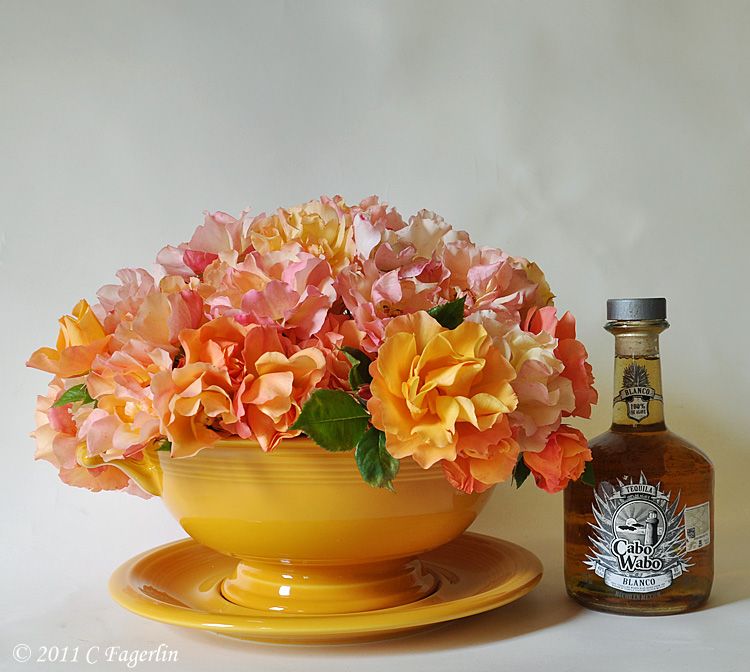 'Tequila La Sevillana'
Floribunda / Cluster Flowered. Butter-yellow, salmon-pink shading. Orange to yellow/cream/pale pink. None to mild fragrance. Medium to large, double (17-25 petals), cluster-flowered, cupped bloom form. Blooms in flushes throughout the season. Alain Meilland (2004)
And for the teetotalers amongst us, you'll just have to come up with
another way to remember the name of this prolific bloomer.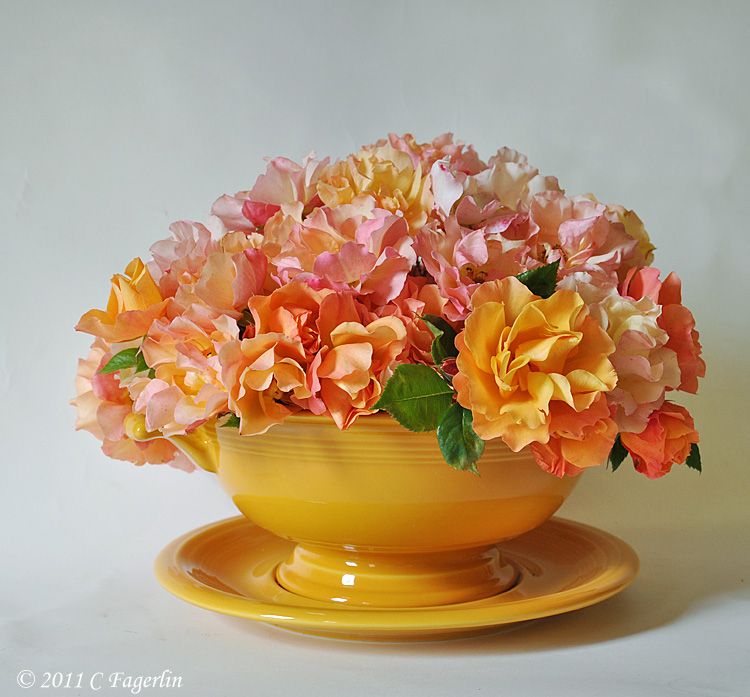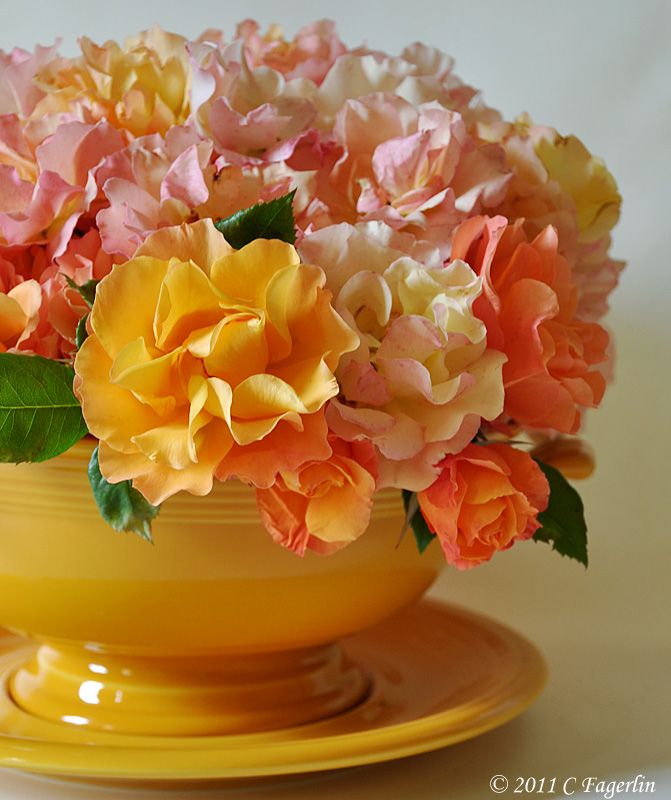 Thanks for stopping by!
I'm joining: