Warm temperatures will return by the weekend, but last night's storm brought us the first rain of the season.
Everything was sparkling and clean in the early morning sunshine. Today's table surely reflects the coming of Fall here on the West Coast.
The tablecloth is a vintage California Hand Prints called "Southern Belle."
Contemporary Fiesta in Ivory, Paprika and Shamrock. Additional details at the end of today's post.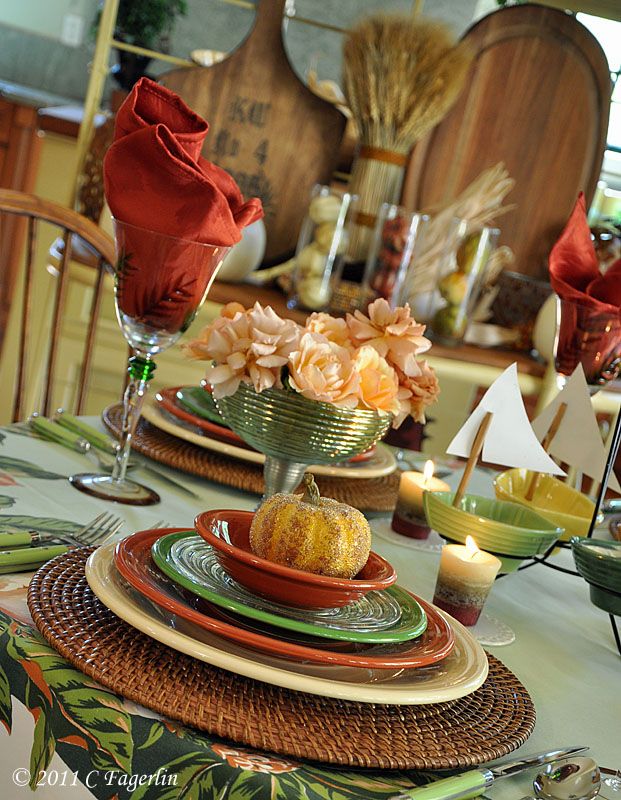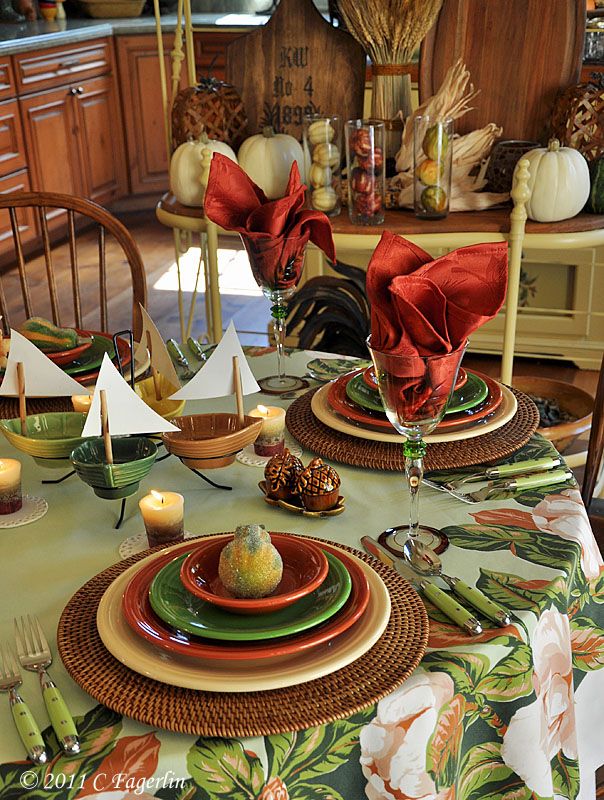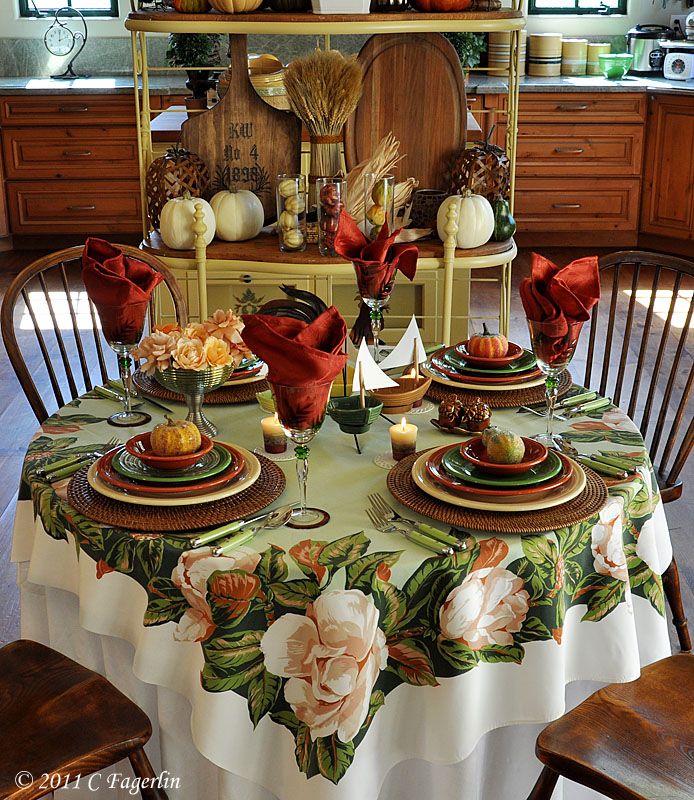 Woven chargers and stemware - Pier 1
Napkins, vase, faux pumpkins and votives - Home Goods
Acorn salt and pepper - Ace Hardware
Roses from my garden
Thanks so much for stopping by today!