A vintage Doorknob Toss Game in original box.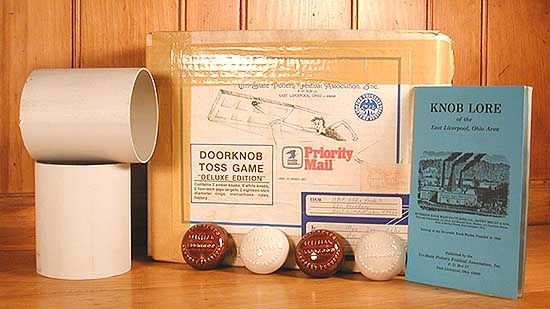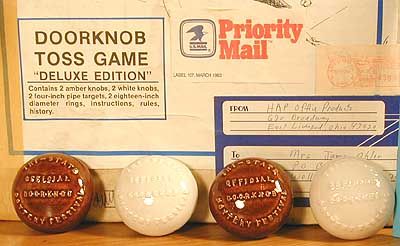 Excerpts from the "Knob Lore" booklet.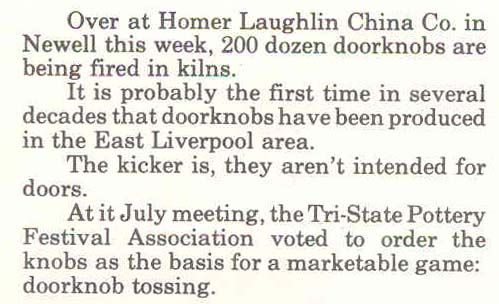 The Game:
Only official knobs are thrown at a sand filled tire, at a distance of 24' from the tire and there is a short length of 4" PVC pipe in the tire. The point of the game is to get the doorknobs in the pipe. The rules and scoring are the same as for horseshoes, the winner being the first to score 21 points.
HLC continues to make knobs in Fiesta glazes. They are popular Go-Alongs for collectors, even though they can't be used as real doorknobs. Mine live in the case with my Fiesta ornaments.