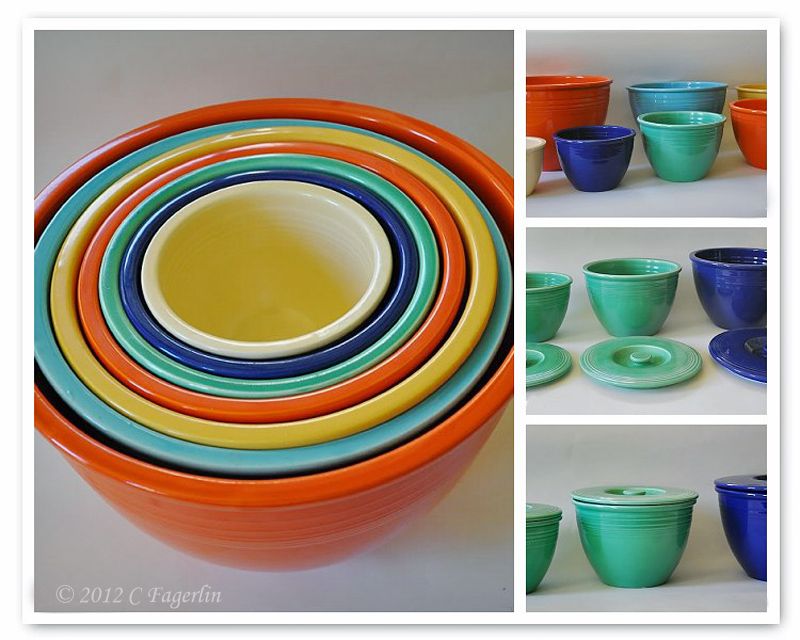 Available Colors - Red, Cobalt, Yellow, Green, Ivory,Turquoise
Production stopped in 1944
7 Sizes, most are numbered on the bottom from 1-7
Because there are only six colors, mixed stacks must contain at least one repeat.
#7 Red - weight is 6+/- pounds making it the heaviest item in the line.
The #1 weighs a little under a pound +/-
A full stack usually weighs between 20 and 20.5 pounds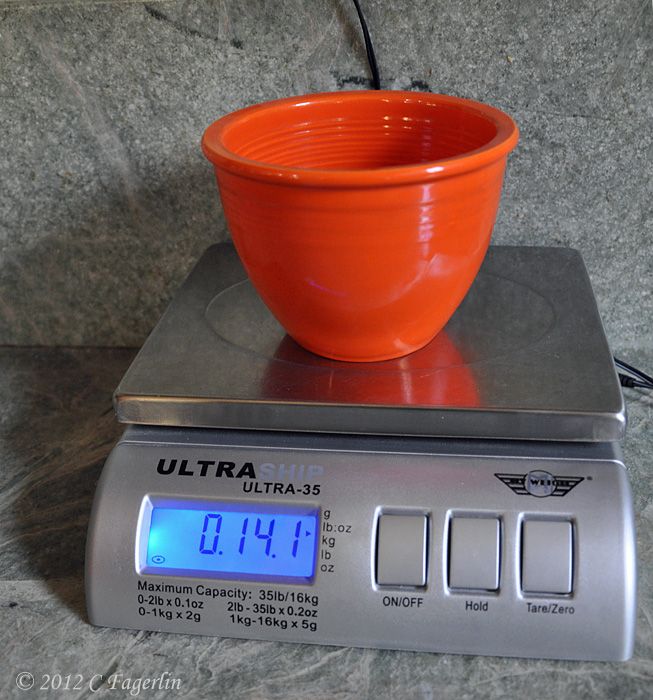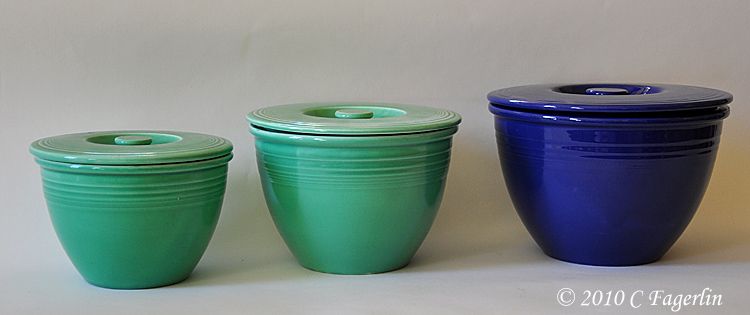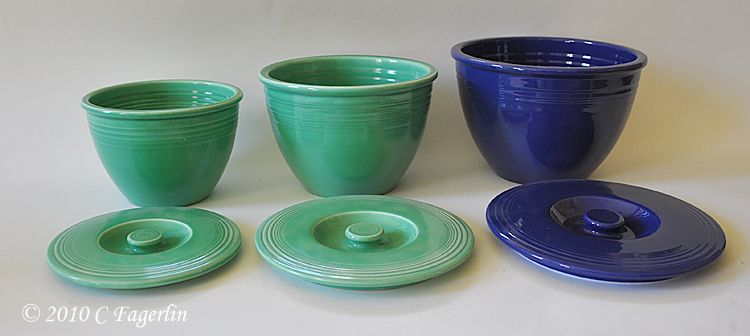 Available Colors - Red, Cobalt, Yellow, Green, Ivory
Production began in August 1936
Production stopped in early 1937
Covers were officially produced for Bowls #1-4, although Covers for 5 and 6 have been found.
Images above show #2 and #3 in Green and #4 in Cobalt.