The King and Queen of all rabbits have invited their friends to a special luncheon
celebrating the arrival of Spring. The party is about to begin, so grab a seat and enjoy!
The vintage tablecloth is by Victory K and B and is called "Leaves".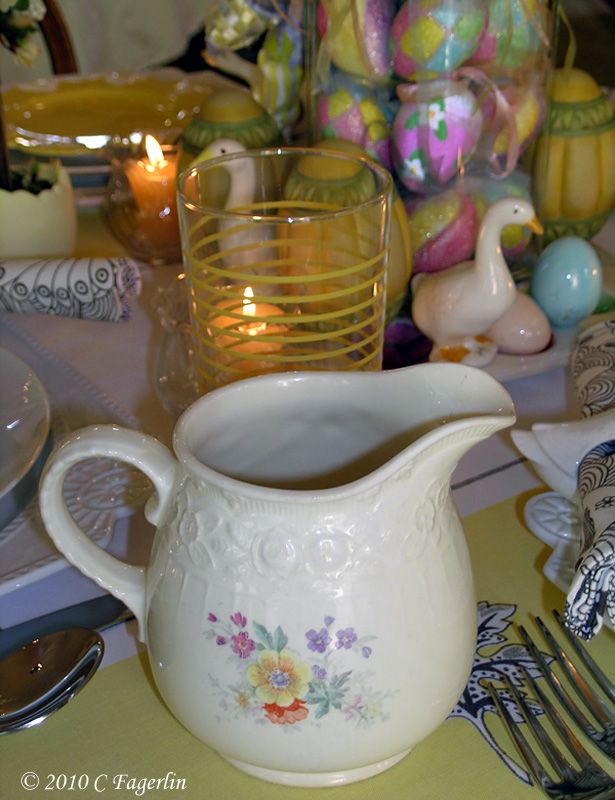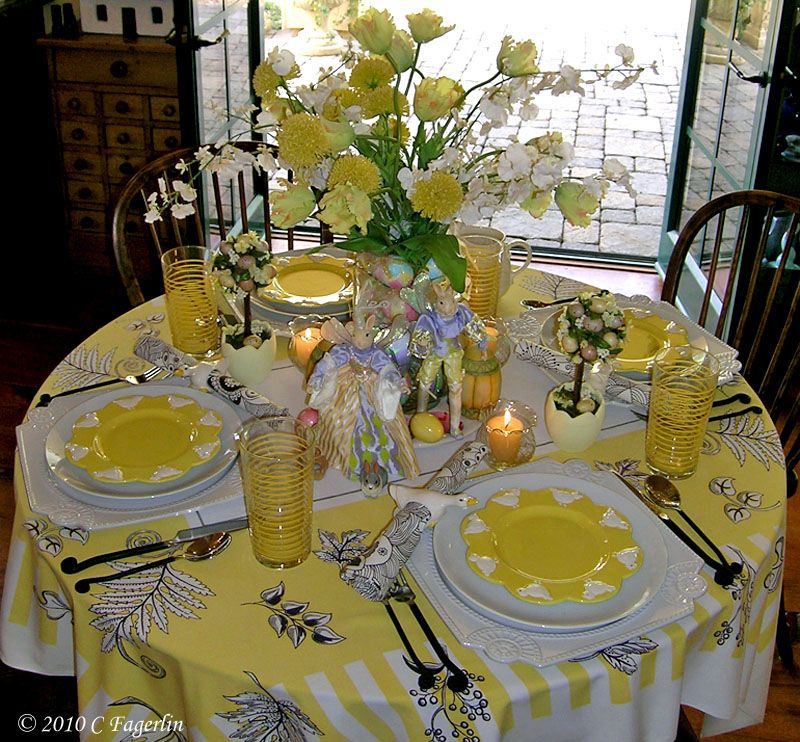 Thanks so much for coming by again today!